Happy Clients
Hear what our customers say about us
Trova has helped us at Nice & Clean since our redesign last year, with the website, email set up, web advertising, website analysis and marketing. With the website they helped us build up a professional website which fits closely with our companies image.
Trova has helped us understand how to make best use of our website and stand out from the competition.
Communication has been excellent with quick replies and an always can do attitude. Trova has helped our small company grow in size and reach out to more and more clients. Thank you!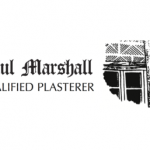 Glenn at Trova has carried out a fantastic job, of taking my old "out of date" web-site, then making it look great, with all the modern tools that are needed, to help rank high on search engines in this digital age. His advice was very helpful and informed me on how to keep my site looking fresh. Highly recommended. Thank you
Trova was introduced to me as a company who could help me set up a new business selling a very special cleaning product. They have done this and have given me advice and support without which I would never have had the confidence to get going. Trova knows how to handle all the start up for selling a product or indeed a service. In my case they arranged marketing materials, website, email contact and generally been there to promote the new venture. Their support in the marketing field is excellent and they know their way round business.
"I hired Trova to help me sell my product and they did just that. Could not recommend him enough."
Since my involvement with Trova, I can say that 100% of the time my needs have been catered for and the end products have been better than what I was hoping for.
I found when using Trova that Glenn Thompson was more than happy to speak to me when discussing my needs and willing to take the job on himself. "After receiving such exceptional client service, I have no hesitation at all recommending to my friends and business contacts to look at Trova."